The following is a list of all military conflicts, rebellions, coups, etc. that have occurred from the distant past to the far future, organized by date.
Distant past
19th century
20th century
Conflicts of the 21st century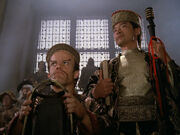 Conflicts of the 22nd century
Vulcan-Andorian conflict
Unspecified conflict in which the Denobulan Infantry was involved
Conflicts of the 23rd century
Conflicts of the 24th century
Dominion cold war and war
Romulan strikes on fifteen bases along Cardassian border: 2374
Conflicts involving the Borg
Delta Quadrant regional conflicts
Excluding those involving the Federation through USS Equinox or USS Voyager.
Conflicts of the (possible) future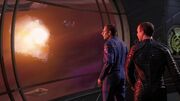 Conflicts with indeterminate dates
Andorian-Tellarite conflict
Involving the Klingon Empire
During Kahless' life
Some inconsistencies exist concerning the exact dating of Kahless' life. See the note here for details.
Involving the Romulan Star Empire
Conflicts involving both the Romulans and the Klingons have been listed under the Klingon Empire section.
Alternate timelines
Nazi Germany conquest of Earth
Alternate reality invasion of Federation space by the Borg (before 2370)
Note that many of these events are without clear dates.
Averted conflicts
These are planned conflicts which were stopped before they could start.
Accounts of conflicts proven to be false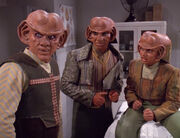 Fictional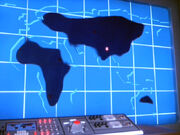 Some of these might still be based on real events.
Other and unsure
See also
External links