Boba Fett Returns - The Loop
Play Sound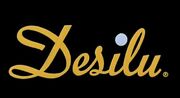 Desilu Culver Stage 15 was a soundstage located at Desilu's second lot in Culver City, California. The Culver lot served as an additional filming facility to Desilu's main studios at Gower Street, Hollywood. The Culver studios previously belonged to David O. Selznick and then RKO Pictures, and were utilized most notably for filming Gone with the Wind (photographed by Ernest Haller).
Stage 15 was used in filming the two pilots of Star Trek: The Original Series, "The Cage" and "Where No Man Has Gone Before".
For the former, the stage housed the bridge of the USS Enterprise, the Orion courtyard, the Talosian underground complex and Pike's "Hell-Fire" illusion. Filming took place at Stage 15 between Wednesday 2 December 1964 and Friday 4 December 1964, Thursday 10 December 1964 and Friday 11 December 1964, and Wednesday 16 December 1964 and Thursday 17 December 1964. For the second pilot, Stage 15 also housed the bridge set, as well as all the Enterprise interiors. Filming took place between Monday 19 July 1965 and Friday 23 July 1965, and on Thursday 29 July 1965.
According to the call sheet, this stage was used for the color makeup tests inside the "Menagerie" (the aforementioned Talosian underground facility) for the first pilot episode, "The Cage", on 17 November 1964. Leonard Nimoy and Majel Barrett were listed with makeup calls at 9:00 am and 9:45 am. The shooting call was at 2:00 pm.
For the series itself, the Star Trek sets were moved to the main Desilu lot in Hollywood, where they occupied Desilu Stage 9 and Stage 10. In 1968, Desilu/Paramount Television sold the Culver City lot to Perfect Film & Chemical Corporation.
Desilu stages
9 • 10 • 15 • 16 • 17
External link