Cobra Kai Season 4 - The Loop
Play Sound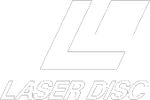 LaserDisc (LD) was the first commercially available optical disc storage medium, and was used primarily for films for home viewing. The format was introduced in 1978.
Laserdisc was a major leap forward in picture and sound quality compared to its contemporary rivals, VHS and Betamax, gaining a modest following in America. In Europe, it remained an obscure format, relegated to the niche market of videophiles. The most success it had was in Japan and Hong Kong, where the format only discontinued well after the introduction of the DVD.
Star Trek was one of the earliest TV shows published on this format as well as one of the last.
Pioneer, the owner of the format, terminated production of Star Trek on LaserDisc for the US in October 1999. The final Star Trek LaserDiscs in Japan were released in 2001.
Release chronology
1981 | 1982 | 1983 | 1984 | 1985 | 1986 | 1987 | 1988 | 1989 | 1990 | 1991 | 1992 | 1993 | 1994 | 1995 | 1996 | 1997 | 1998 | 1999 | 2000 | 2001
External links