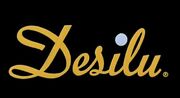 Paramount Stage 32 is located on the Paramount Pictures lot in Hollywood, California and was considered Desilu Studios Stage 10 until 1967, when it merged with Paramount.
Stage 32 was used in the production of Star Trek: The Original Series between 1966 and 1969, housing the planet exterior set and additional "non-Enterprise" locations, serving as a "swing set", redressed to fit the actual episode's needs. The set included a large curtain that could be lit in a variety of colors to represent different atmospheres. Stage 10 also housed the shuttlecraft interior set.
More than thirty years later, in 2002, the tenth Star Trek feature, Star Trek Nemesis, also filmed on Stage 32. Scenes shot on that stage included the "Wedding Pavilion" and the Romulan Senate.
The stage was constructed by RKO Pictures in 1930, when the studio's facilities were significantly expanded and updated for sound film production. It belonged to RKO until the company went bankrupt in 1957 and sold all its property, including the Gower Street lot to Desilu. [1]
Stages 29 to 32 were originally capable of being opened up into one huge stage, to allow long camera moves and continuous dancing sequences associated with the classic Fred Astaire / Ginger Rogers musicals. [2]
Non-Trek films which were filmed here include The Gay Divorcee (1934), Swing Time (1936), Citizen Kane (1941), Chinatown (1974), King Kong (1976), History of the World, Part I (1981), and First Monday in October (1981). Television series include The Boys Are Back (1994) and Community (2009-2015). [3]
A fan event was held on the soundstage to debut a trailer for Star Trek Beyond in 2016. [4]
Star Trek productions
Desilu stages
9 • 10 • 15 • 16 • 17
Sources
External links