Welcome to Memory Alpha!
Memory Alpha is a collaborative project to create the most definitive, accurate, and accessible encyclopedia and reference for everything related to Star Trek. The English-language Memory Alpha started in November 2003, and currently consists of 47,905 articles. If this is your first visit, please read an introduction to Memory Alpha.
---
Featured article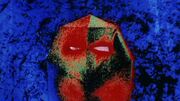 The Tholians were an extremely xenophobic, non-humanoid race with a propensity for precision, native to the Alpha Quadrant.
In 2152 the Tholians made an unusual move and traveled far beyond their territory and actively sought to possess a 31st century time-travel pod discovered by the United Earth starship
Enterprise
. Four Tholian starships intercepted and disabled the Vulcan cruiser
Tal'Kir
, while it waited to rendezvous with
Enterprise
. They would, in turn, attack and defeat the Suliban fleet that was in pursuit of the arriving Terran vessel. They would then successfully remove the pod from
Enterprise
's possession, only to have the pod return to its proper time moments later.
Editing Memory Alpha
Basic information
About the encyclopedia
Writing articles
Works in progress
Community content is available under
CC-BY-NC
unless otherwise noted.