"We were like warriors from the ancient sagas. There was nothing we could not do."
A Galaxy-class starship such as the USS Enterprise-D normally had a complement of approximately 1,000-6,000 crewmembers, including civilian residents and families. From commissioning in 2363 until destruction in 2371, crewmembers joined the crew, and some departed or were lost.
As of 2366, some thirteen species were represented among the ship's complement, at that time including Betazoid, Klingon, El-Aurian, Vulcan, and Human members. ("Sins of the Father") Over the course of its mission, crew species included Bolian, Benzite, Bajoran, Napean, and an android.
Crew manifest
Civilian residents are listed without Starfleet ranks.
A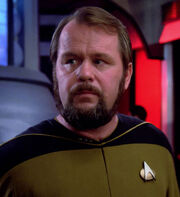 B
C
D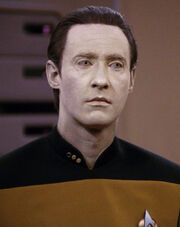 E
F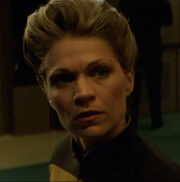 G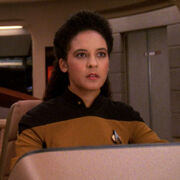 H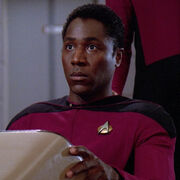 I
J
K
L
M
N
O
P
R
S
T
U
V
W
Y
Z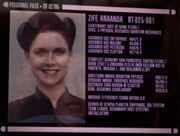 Alternate and parallel personnel
Unnamed crewmembers
In DC comic book stories, the crew also included an Axgardian, Mister Forthol, in 2366.
External link