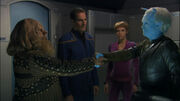 Welcome to Memory Alpha, Technomon! I've noticed that you've already made some contributions – thanks for your edit to the "Latent Image (episode)" page! We all hope that you'll enjoy our database and decide to join our community.
Since you're new to Memory Alpha, I have a few links that you might want to check out:
If you have any questions, please feel free to post them in one of our forums. Thanks, and once again, welcome to Memory Alpha! Gvsualan (talk) 14:37, March 12, 2019 (UTC)
The above named user is an administratorand their signature was automatically added. If you have any immediate questions or concerns, you may contact that user through their talk page.
Community content is available under
CC-BY-NC
unless otherwise noted.